Our vegan choice was drawn by our mission to protect animals, but also to safeguard our environment and health. Intensive livestock farming is inhuman and harmful for man and planet. For each head of cattle, it has been estimated that soil pollution equals to circa thirty times its own weight.
Zero metres…
…raw Materials
Coroncina extends for approximately eight hectares and is divided into three organic productions: seasonal veggie garden, five hundred olive trees of Coroncina, Leccino and Frantoio varieties (Coroncina being a native variety) and around one hundred of fruit trees.
What we don't produce we buy from local producers. To always guarantee seasonal foodstuff, from vegetables to aromatic plants, our menu keeps changing, following the crop cycle.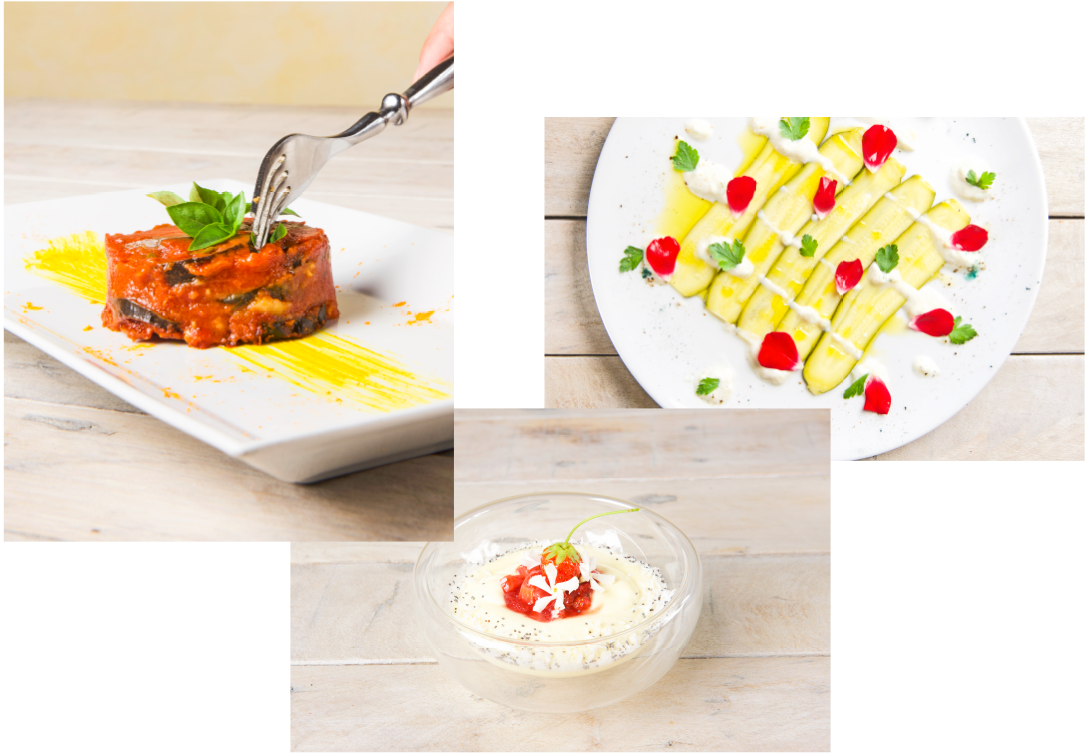 Our restaurant…
…in the hills of Le Marche
Our restaurant is the heart of Coroncina. Here, love for good food meets desire for new tastes. We have two elegant and comfortable dining rooms, able to host up to twenty-five guests. The main reception room has a fireplace, rectangular tables, and whitewashed wooden chairs. The other room is smaller for those who prefer more intimacy.
The Restaurant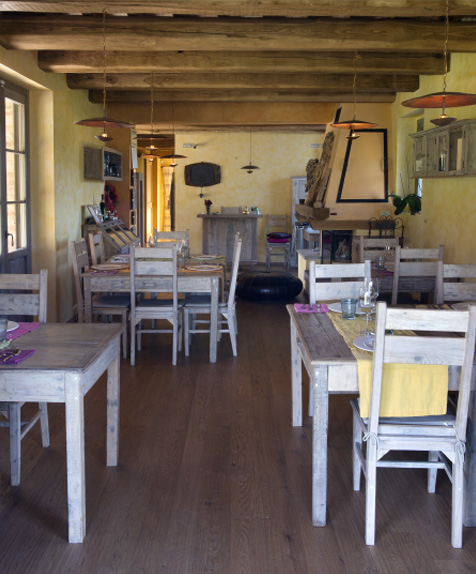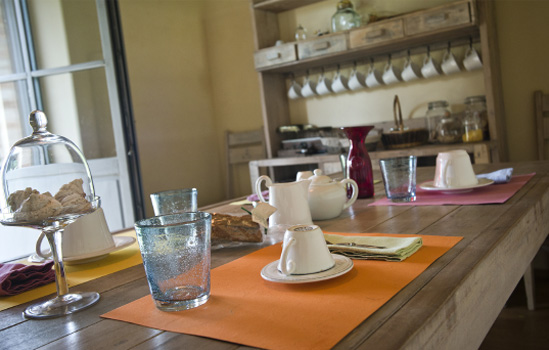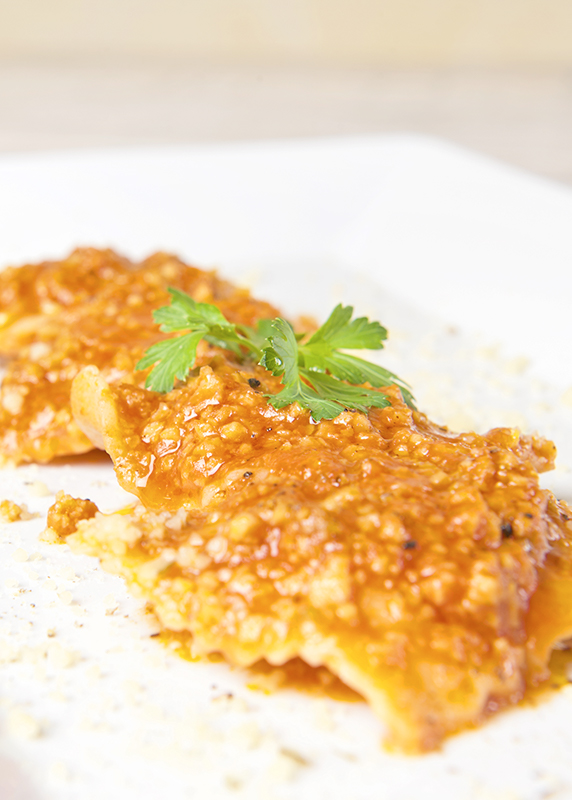 We conceived a menu following the cycle of seasons because we want to offer healthy and delicious dishes prepared with fresh and genuine ingredients. Each recipe was created using seasonal products coming from our garden or local producers. Upon request, we are also catered for celiac diet requirements.
Menu
in full respect of seasons
We provide a rich selection of hand cooked products to choose from: home baked pies, jams, fruit salads, and croissants. Breakfast is served in the restaurant or in the veranda overlooking the garden…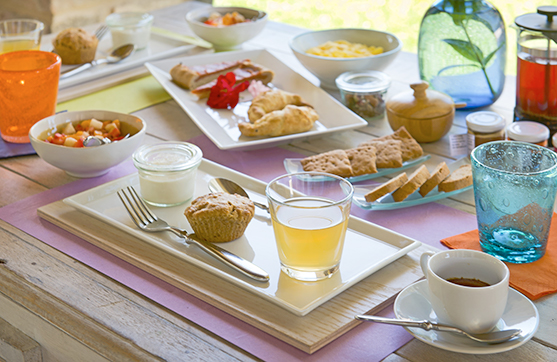 PIES, PLUMCAKES,
TARTS, VEGGIE AND LEGUME COLD-CUTS,
VEGETABLE CHEESE,
BREAD BAKED WITH
THE BEST LOCAL FRESH INGREDIENTS