Our health is the most precious gift we get from birth. We need to learn to protect and take care of it. A balanced lifestyle keeping body and mind in harmony is the first step to wellness.
Kalyaan is our private SPA, located in the basement of our Country Relais, where intimacy, soft lights and silence will contribute to your peace and serenity. The wellness experience we propose, with treatments tailored to each individual need, epitomises the quintessence of pure relaxation. To complete the experience, infrared sauna and Jacuzzi are available.
The cost of the rooms does not include the entrance to the SPA, consult the prices of the treatments for further information.
Initial Consultation
An initial consultation will help establish the current health status and possible counterindications.
Kit
Bathrobe, towels, and disposable slippers are provided.
Book Now
All wellness experiences are charged extra, for exclusive use of those who make the reservation and are excluded from the room price.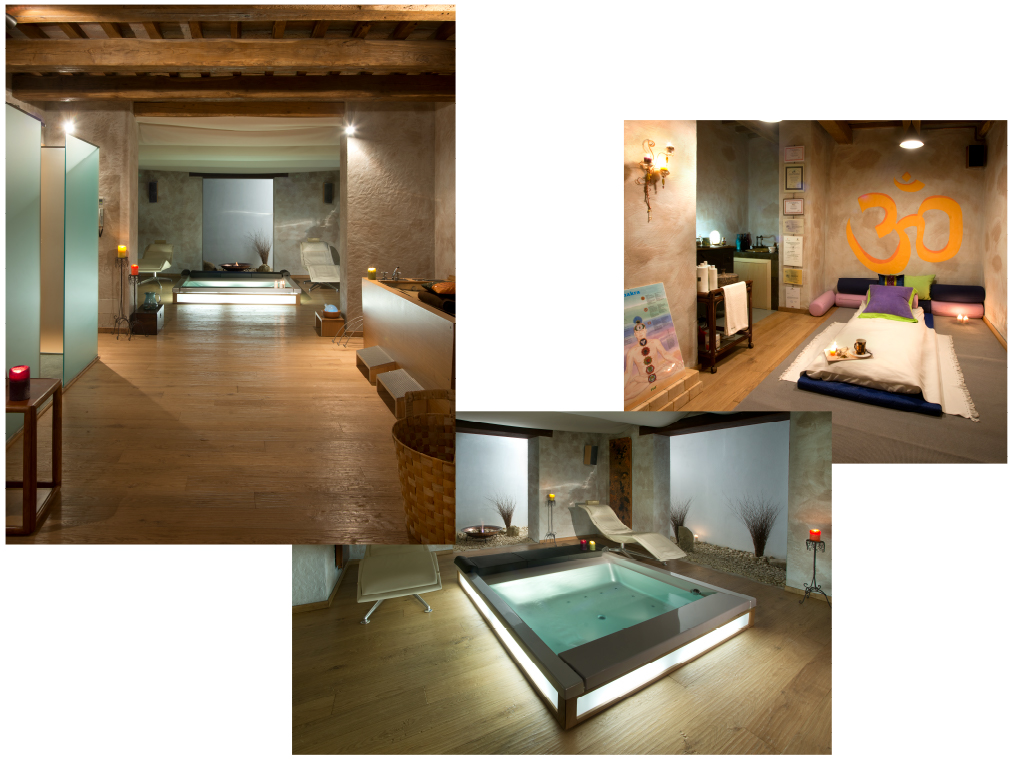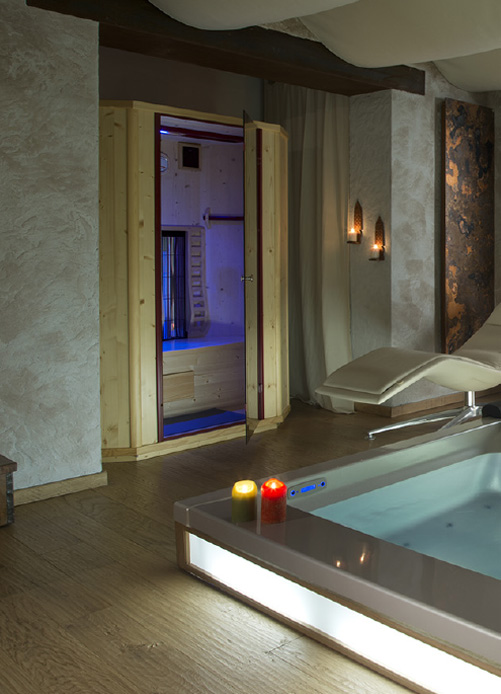 Duration 60'
Low temperature infrared sauna technique holds several benefits: it releases tensions, strengthens immune system, increases blood circulation, and improves metabolism. It favours body purification and detoxification. The peculiarity of infrared rays is given by the ceramic bars filled with lava sand. Low temperatures produce a more natural heat penetrating the skin and letting it breath.
Alternatively (or even better if combined with sauna), Jacuzzi will help lower those hormone levels causing anxiety and irritability. Its vasodilatory function will improve tissue oxygenation.
Infrared sauna and Jacuzzi
Less tensions and more balance…
Duration 55'
Multifunctional bath awakens the immune system, relieving stress. Alternating heat and cold, the body will detox, skin will purify, and macro and microcirculation will reactivate itself.
On the thermal bed, treatments with hay from Asiago plateau are performed. Hay, enriched with aromatic and officinal herbs, heals from inflammation and purifies the joints providing a sensation of relief, draining, and detoxification.
This experience helps stimulate the organic functions, reactivates circulation, and promotes drainage of stagnant liquids.
Multifunctional Bath
DETOX
… relaxation with hay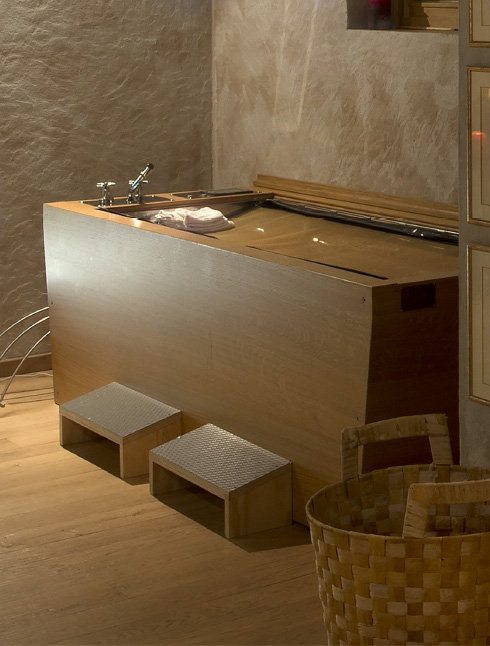 "First of all, I believe that being in good health can make you happy, but the opposite can be very well true. It's much more unlikely for a happy man to get sick."
BERTRAND RUSSEL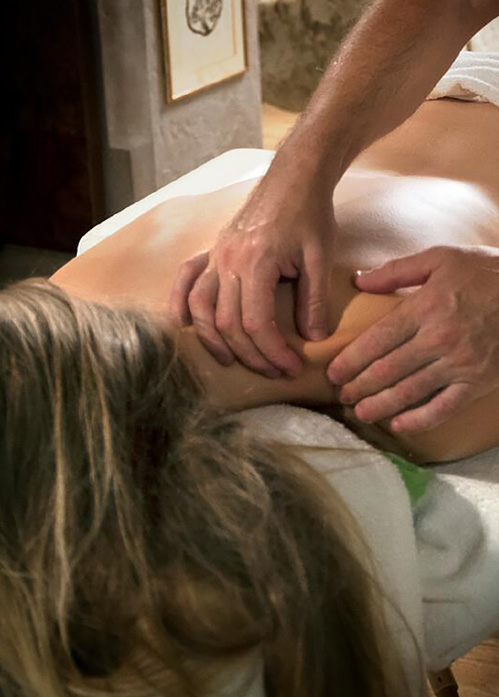 Duration 70'
Ayurvedic massage aims to relax and relieve the body from stress and emotional blocks. The massage works on the chakras, energetic points on the body, giving both physical and mental relief.
Ayurvedic massage
Perfect harmony between body and mind…