A relais amongst the hills
Surrounded by a big garden, Coroncina Country Relais is the ideal place to spend time immersed in the silence of nature, chilling on a cradling hammock or rocking like a kid on a swing.
Our farm was born out of our love for nature and good food. We aim to offer our guests tranquillity, a healthy environment, and high-quality organic products, all carefully selected. One side of the building is protected by an unpolluted small wood, and, nearby, a stream provides water for irrigation purposes. To enhance our small oasis, there is a wonderful view of Belforte del Chienti and Pievefavera towns.
The farmhouse respects the local style, with exposed bricks and stonework. Outside, a patio made of brick and wood is ideal to rest or host delightful summer dinners. Green building materials were used in the construction, such as diamagnetic steel to prevent magnetic fields' formation, water-based lime, cork for internal impermeability and flaxseed oil for external waterproofness. We opted for a photovoltaic and solar system to make our farmhouse sustainable and respectful of the environment.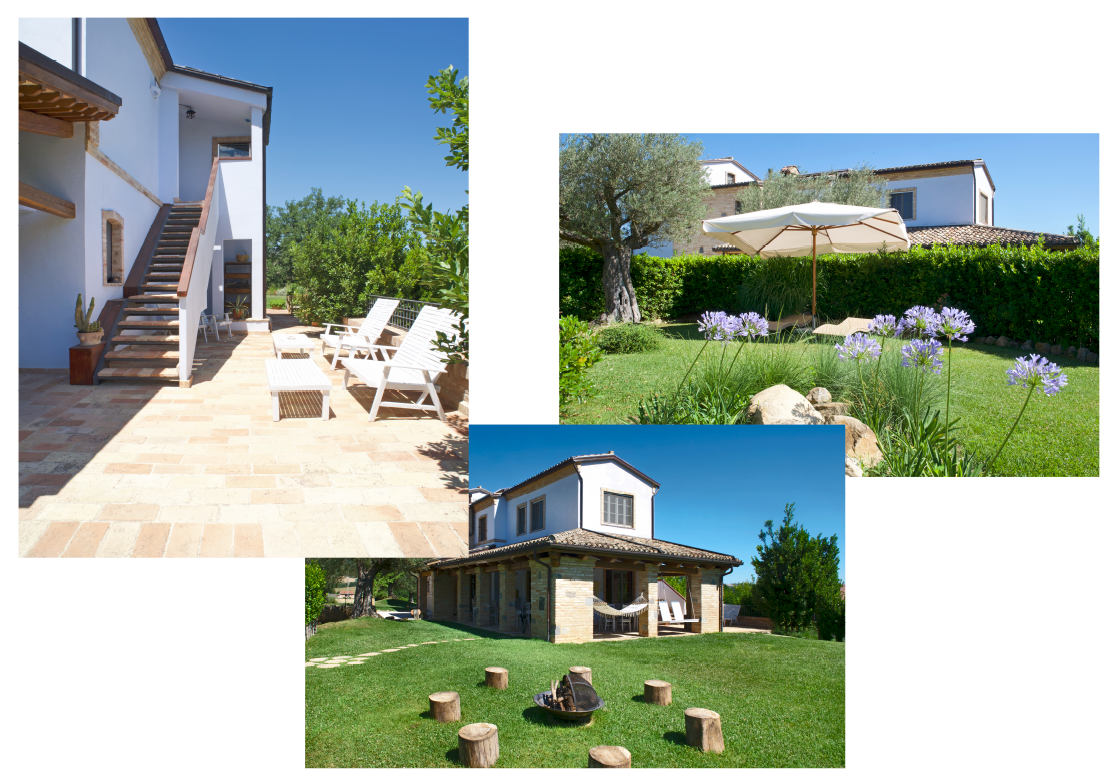 Opposite the house, our wonderful bio-pool was built with resin avoiding cement for low environmental impact. To purify the water, we chose pink salt from Himalaya – the best sanitizer. [Only recently we introduced chlorine following Covid-19 rules for Le Marche Region.]
An oasis of relaxation
The rediscovered time of nature…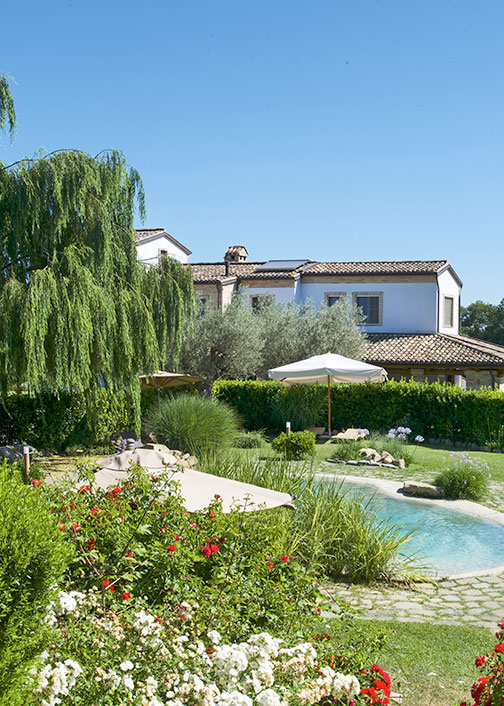 "…and then, I have nature and art and poetry, and if that is not enough, what is enough?"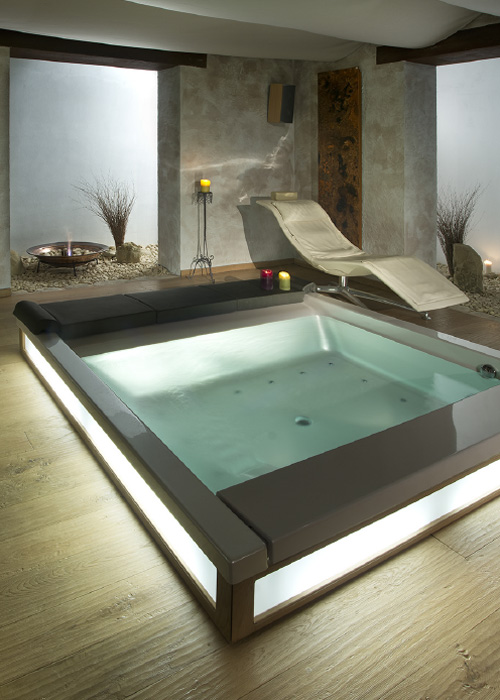 Our health is the most precious gift we get from birth. We need to learn to protect and take care of it. A balanced lifestyle keeping body and mind in harmony is the first step to wellness. Kalyaan is our private SPA, in the basement of our country house, where intimacy, soft lights and silence will contribute to your peace and serenity.
KALYAAN
Private Spa
Our strength are our zero metres ingredients. Yes, you read it rightly – not zero kilometres but zero metres! We started with a vegetarian cuisine. A few years later, we moved to vegan cooking…
EACH DISH COMBINES
CREATIVITY AND TASTE,
A GENUINE CUISINE
ENHANCING THE BEST FRESH
LOCAL INGREDIENTS.