Travelling is always a discovery. Each destination can remain forever engraved in your memory and heart, especially when visiting places or meeting people able to communicate the essence of their land.
In the centre of Le Marche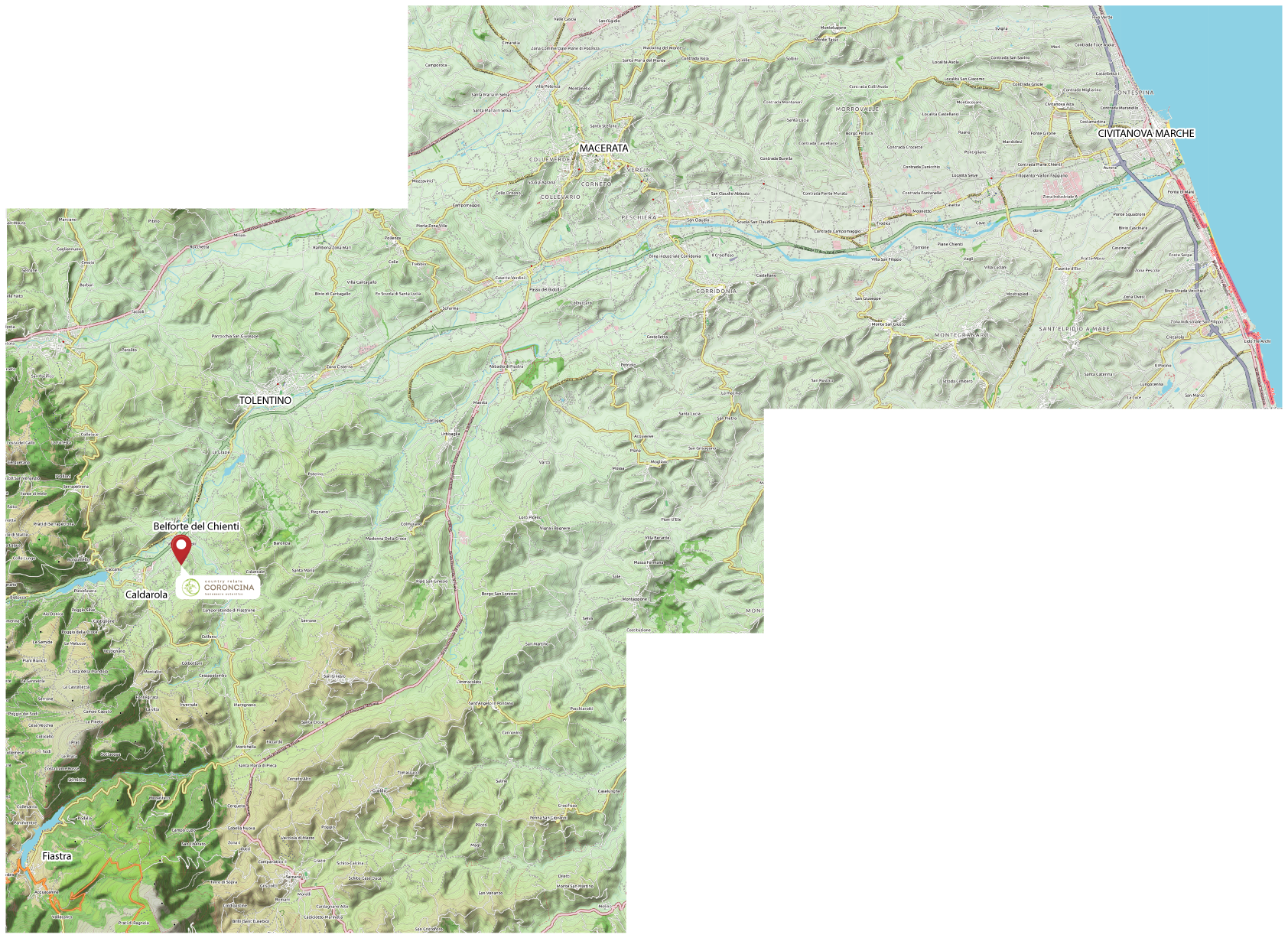 Coroncina is in the province of Macerata, in the middle of Le Marche, a region extending for 2774 km2, between the Adriatic Sea and Sibillini Mountains. From the beach, in less than one hour, you can drive to the hilly countryside and up to the mountains of the Apennine of Umbria and Le Marche.
Pievefavera Castle
Pievefavera Castle rises on the highest part of the homonymous medieval hamlet, on a spur of rocks overlooking the Chienti valley. Of Roman origins, the castle had great relevance in the Medieval age: it was first under the Benedictine's domain and later Da Varano family's, who obtained its jurisdiction until 1560 and used it for revenge against Tolentino and San Ginesio.
It is a great fortification with an original wall structure, still intact to date, and a clearly visible watch tower. Inside the walls there is a church in baroque style, which was built in the XII century but later underwent several alterations.
The triangular shaped churchyard is the focal centre of the hamlet, the place where all the activities used to take place. The mansion looks like a fortified residence with ample salons and two towers. On the south bank of the lake lies an archaeological site revealing ancient Roman foundations.
Useful links: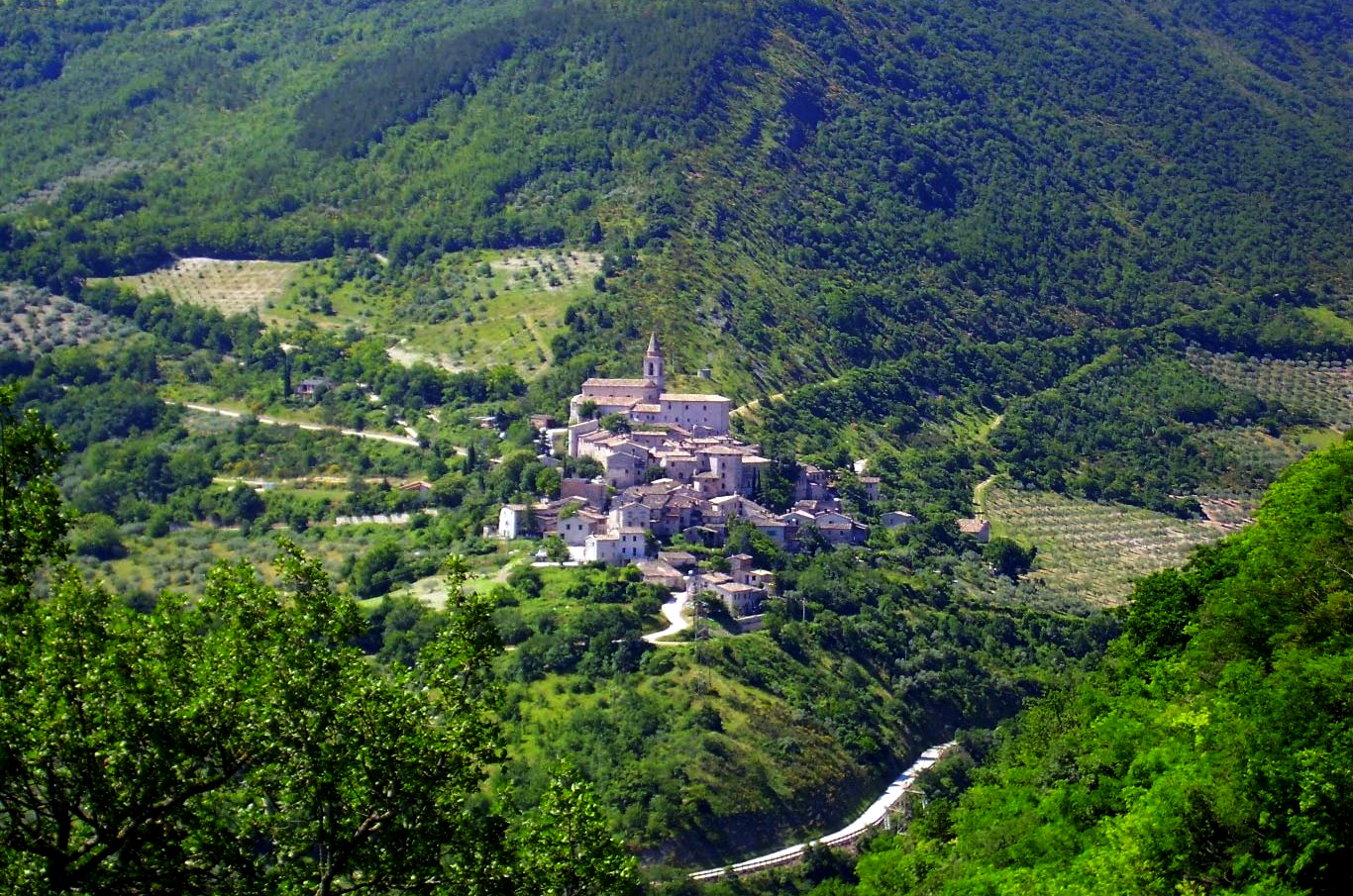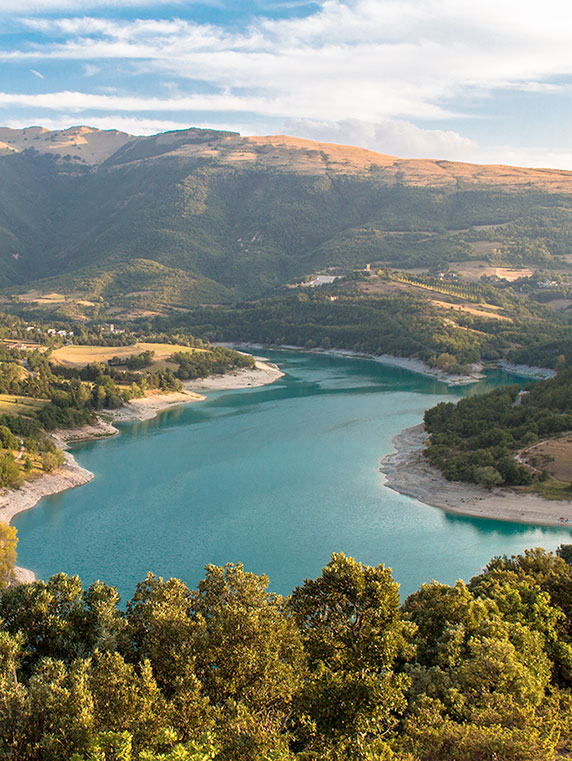 Caccamo Lake is an artificial lake whose waters come from the Chienti river, located in Serrapetrona municipality, in province of Macerata. It was created in 1954 to provide electricity to Serrapetrona and other nearby towns.
Visited by fishermen and rowing enthusiasts, it is the perfect destination for a relaxing day trip, for walks, trekking, and picnics. Here you can find a campsite, various farmhouses, many BBQs, a restaurant, a furnished sunbathing area, and plenty of open-air tables. As well as canoa and kayak competitions, every Sunday, from 8am to 8pm, there is a weekly market where you can buy typical products such as olive oil and the famous Vernaccia from Serrapetrona, a local wine of excellence.
Link utili:
Caccamo Lake
Lame Rosse in Fiastra is one of the most attractive places of interest on the Sibillini Mountains. They are stratifications of rocks born out of erosion of atmospheric agents and shaped like towers and pinnacles made of gravel kept together by clay and lime.
The itinerary, back and forth, is 7Km long, and the difference in altitude is of 200m. Suitable to most people, a dirt road soon becomes a pleasant pathway in the shade of a holm oak wood. Hiking time is about three hours.
Once you get there, it is not recommended to stand under these formations or climb them up to avoid further erosion and for your safety. It's advisable to bring water as there are no water sources during the hike.
Link utili: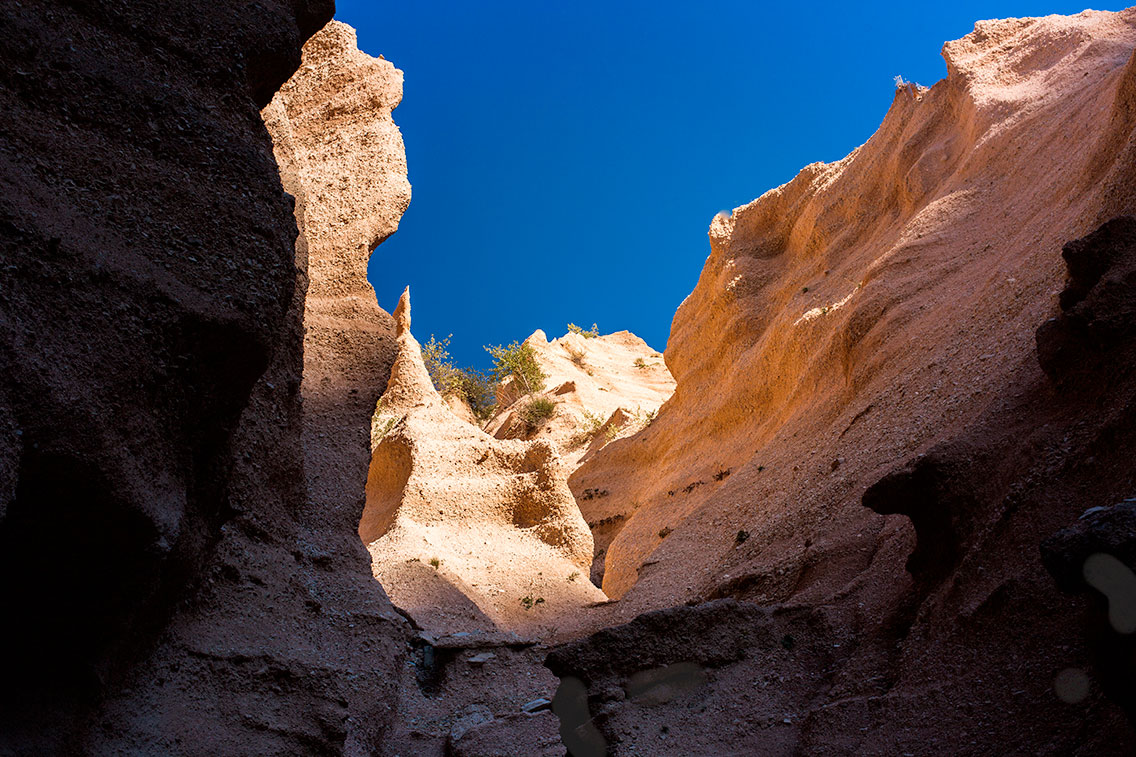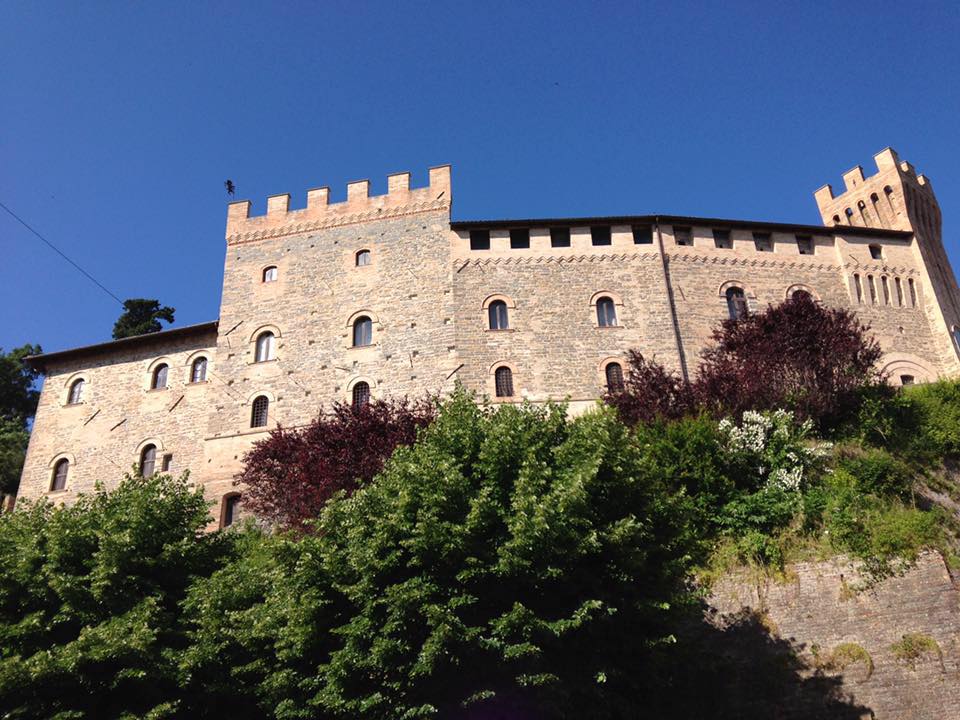 Caldarola
Home to castles and art, Caldarola is a XVI century jewel of architecture and urbanism enchanting its visitors with its fairy-tale vibes. The surroundings are full of historical traces from the Roman and Medieval times. This town is also known as the "Door to the Sibillinis", as it is close to towns like Cessapalombo, Visso, Fiastra and Amandola, where the Sibillini Mountains National Park is located.
In this National Park, Pilato Lake can be visited. Famous for its glacial nature, it is one of the few remaining with these characteristics. It is also possible to go trekking to Vettore and Sibilla Mountains which belong to the Apennine Mountains chain.
From Caldarola you can easily reach the town of Castelluccio di Norcia, where in summer lentils' blossoming on the Castelluccio plateau is a sight not to be missed. The best time to visit this polychromatic show is from end of May to beginning of July.
Useful Links:
comune.caldarola.mc.it
turismo.comune.caldarola.mc.it