Remember the hobbit houses of the Lord of the Rings? Those who have seen the film will already have their eyes full of amazement, the others do not worry because they are about to see something really special. We decided to call it barrel to leave it with its essence, its being born to welcome and transform. La Botte is to be experienced, seen, smelled … It is ideal for those who want a unique, intimate and original experience.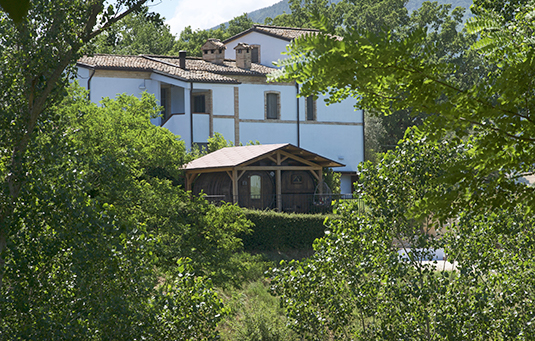 The newly found time of nature …
20mq / 2 people
Botte is a proper barrel converted into a bedroom: it has a double bed, a toilet with shower and a Japanese-style bidet. Outside, there is a small patio and an open-air shower for Italian hot summers. It is provided with air conditioning (hot and cold).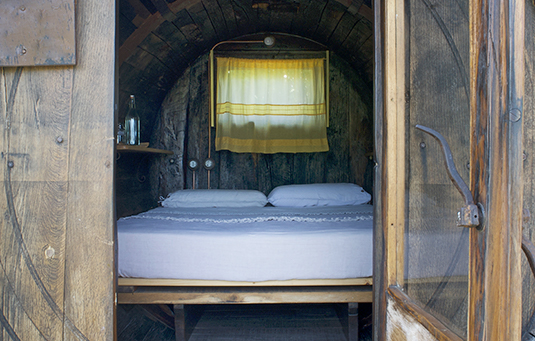 Tariffs 2022 – 2023
(Price per room per night)
October 2022 – April 2023
2 PEOPLE
€150
1 night + vegan breakfast
1 PERSON
€130
1 night + vegan breakfast
May – September 2023 (Two nights minimum)
2 PEOPLE
€150
1 night + vegan breakfast
1 PERSON
€130
1 night + vegan breakfast
La Cucina Vegana
Il nostro ristorante
tra le colline delle Marche…
Breakfast
We provide a rich selection of hand cooked products to choose from: home baked pies, jams, fruit salads, and croissants. Breakfast is served in the restaurant or in the veranda overlooking the garden…
The Restaurant
Our strength are our zero metres ingredients. Yes, you read it rightly – not zero kilometres but zero metres! We started with a vegetarian cuisine. A few years later, we moved to vegan cooking…